A Studio for Tiny Music Lovers. Step In.
"We love Kindermusik with 88 Keys. My son has been going since he was a few months old and he is almost 2 now. He loves the classes and his teacher! The class has been great for him developmentally and socially. I highly recommend!" ~Ashley M., mom to Henry, age 17 months
Welcome to Kindermusik with 88 Keys Piano. Located in Bloomingdale, Georgia, our studio harnesses the power of the world's most parent-loved, research-driven, and award-winning tools to let you give your child the strongest early start in music possible.
Yes, parents. You get to be there, too! In every class, as you watch your child take those new steps that make your smile more proud, you'll have the confidence and pleasure of seeing those positive results explode in your growing little one.
In our studio, every child and every caregiver is accepted and welcomed with friendly warmth. We're here to have a joyful time making music with our little ones, not to perform. At whatever level your child may be, your family belongs here like everyone else!
The Power of Group Classes
Your baby instantly falls asleep when you sing while rocking him.
As soon as you turn on the music, your toddler starts dancing and clapping.
Your preschooler is showing an intelligent curiosity about musical instruments.
You're beginning to wonder, "Is it too early for private lessons? What can I be doing to foster this amazing interest in my child?"
One-on-one private lessons are the long-term goal of many parents. Before age seven, however, the proven best way to nurture musical talent in children is in a group environment. The benefits to this method for little ones are astounding! While your child's attention span, social confidence, self-awareness, and listening skills are still developing, group classes offer all the learning and structure of more advanced private lessons, only broken down into a playful "fun time" much easier for growing minds to grasp.
For nearly two decades, Kindermusik with 88 Keys has been unfolding this foundational musical truth to young families in coastal Georgia. Our classes start at birth and continue up to age seven, offering something for your child at every age and stage.
The success of this early learning method stands proven. Private music teachers all over the area tell us that our Kindermusik graduates are the best students to teach because they have a solid, grounded musical education.
But don't just take our word for it. Seeing is believing, right? Come to a class and experience it for yourself. Join the movement and fall in love with this fast-spreading musical experience!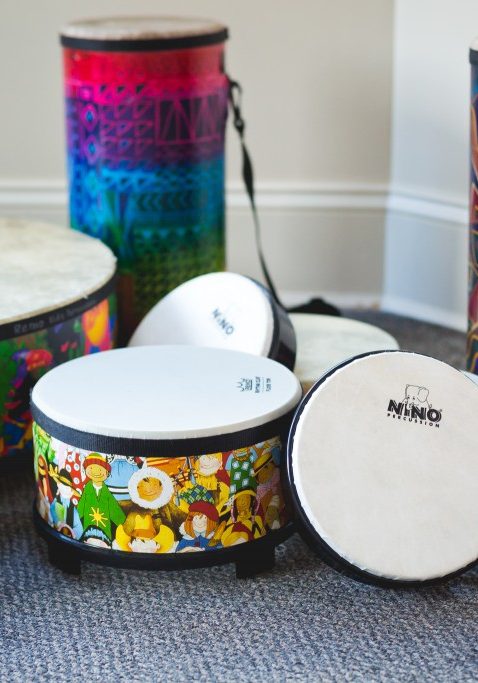 Take the First Step
To let you experience for yourself how, for three generations, Kindermusik has helped millions of children around the world build a strong foundation for a lifetime of learning, we invite you to attend a 100% free introductory class. Request yours today!