Join our next musical playdate - Saturday, January 22, 2022 @ 10am
Our theme is SWINGING AND SLIDING! 🎢
---
It's never too early to gain the keys for unlocking your child's fullest potential.
Can't say enough wonderful things about Kindermusik with Mrs. Marina and Libby! So much that we travel 45 mins to them. They truly love what they do and it shows! My son has been going since he was 4 months old and he just turned a year old. Bryce LOVES music, dancing, playing with the instruments and interacting with the other kids and parents. It's been wonderful. You won't regret signing your child up!

Ashley, mom to Bryce, age 1
New to Kindermusik with 88 Keys?
Start with a free introductory class!
Music Classes for 0-7 Year Olds
Celebrating 20 years of uniting families through music.
Welcome to Kindermusik with 88 Keys Piano: Coastal Georgia's oldest, best-loved, most parent-trusted music studio!
Centrally located in Bloomingdale, GA, we welcome families from Pooler, Savannah, Richmond Hill, the Islands, Hilton Head, all areas of Effingham and Chatham Counties, and the surrounding Coastal Empire weekly. All our classes meet at our dedicated, clean, tailored music studio, specifically built just for us!
We believe in the inherent potential in every child. We believe every child is a natural music lover. And we believe that music is the best way to foster early development and life skills, building a strong foundation for a lifetime of learning.
Our mission is to touch lives, one child at a time, by the transforming power of music. In our engaging group classes, we introduce foundational concepts broken down into a playful fun time that's easy for growing minds to grasp. When allowed to thrive in a loving group environment, your child's physical, emotional, social, cognitive, language, and musical skills will explode!
You're invited to come experience Kindermusik with 88 Keys: research-proven, child-loved, and parent-trusted for 20 years.
Why wait to transform your child's future? Start this week with a free introductory class!
My 13-month-old daughter, Annabeth, loves going to Kindermusik with Mrs. Marina. She normally goes to class on Tuesdays with my wife. I had a chance to go with them and I watched my daughter smile the entire time.

Kasey C., dad to Annabeth, age 13 months
My son loves this class, and I recommend it all the time. He is engaged and learning new things, and it's fantastic to watch.

Megan R., mom to Charlie, age 18 months
Out of every baby/toddler/mommy and me activity I have done over the years - your Kindermusik class is at the top of the list! It's the best. You all are awesome!

Jackie, mom to Henry, age 4
CHECK OUT OUR LATEST NEWS!
By 88 Keys Piano
/ December 20, 2021
Click here to enter our New Year 2022 Giveaway for a chance to win a free month of Kindermusik in January....
Read More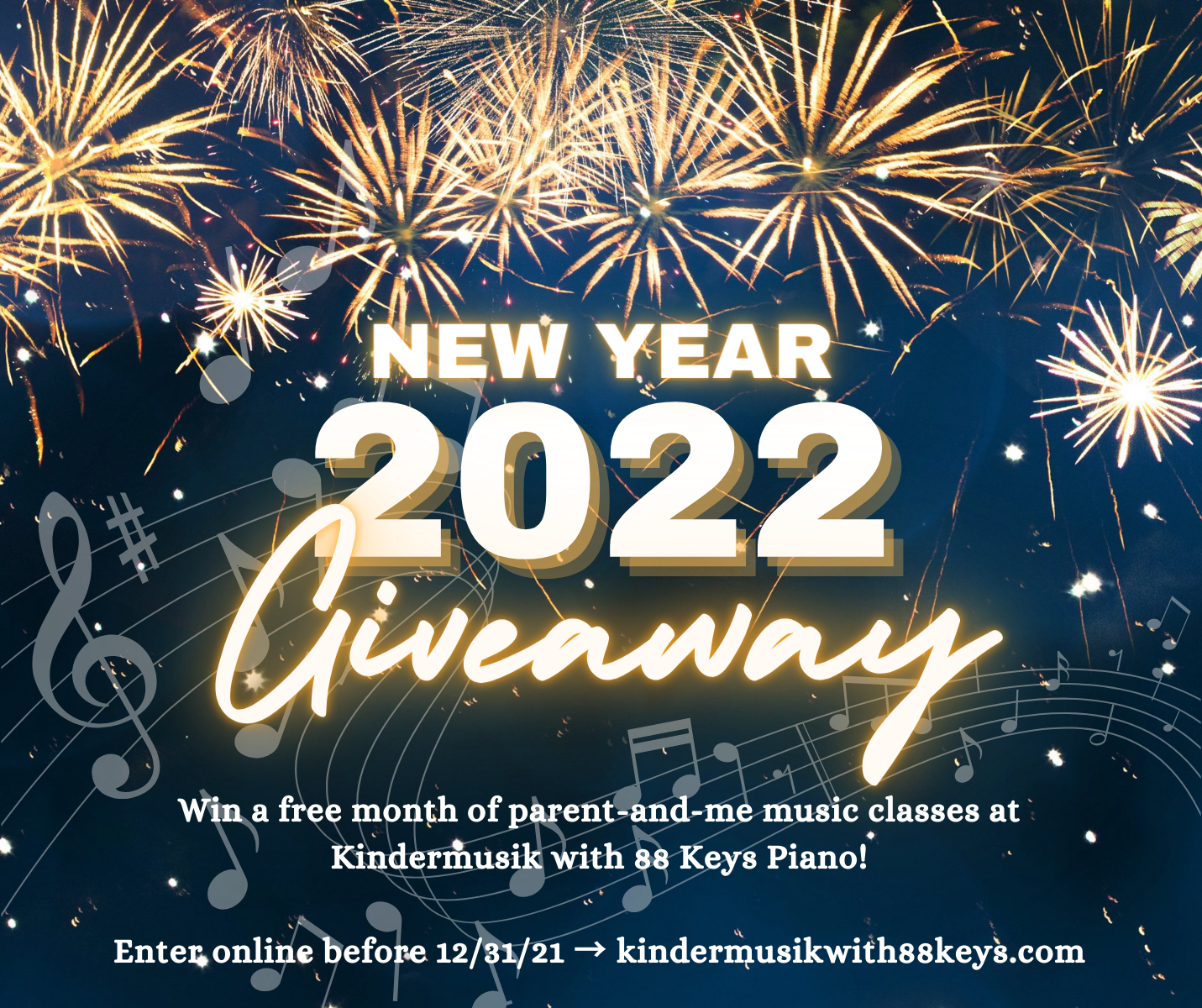 See why the South loves Kindermusik with 88 Keys!
In 2005, Kindermusik with 88 Keys was awarded Maestro Status by Kindermusik International, placing us in the top 5% of studios worldwide. In 2018, Kindermusik with 88 Keys won a finalist position for the Savannah Morning News Coastal Empire Best of the Best 2018 competition. In 2021, our studio was granted Top Program status by Kindermusik International, a rare honor granted to only the best studios worldwide that remained open and flourishing for their communities during the challenging year of 2020!
Kindermusik with 88 Keys is a subsidiary of 88 Keys Piano, the most reputable company for servicing pianos in the Greater Coastal Empire. We are also a proud member of the Pooler Chamber of Commerce.
It's your turn to fall in love with Kindermusik! Choose the right class for your child today.
James loves attending Kindermusik class.  Every time we start to walk towards the door he starts squealing and clapping. He loves interacting with the other children, clapping and playing instruments along with the music, and just being a part of such a lively and interactive group. He has been attending for about a year now and it is truly the highlight of his week!

Melissa G., mom to James, age 1
Find the Perfect Class for Your Child!
Never been before? We invite you to come to your first class for 100% free. Enjoy a special musical treat on us!