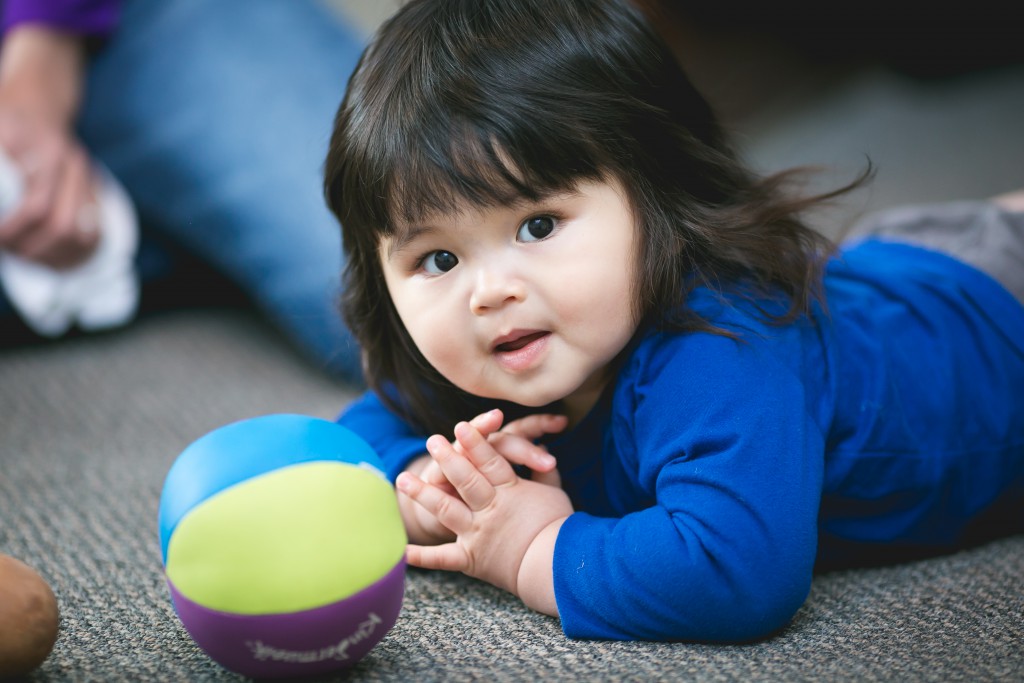 So are you wondering what it looks like inside our Kindermusik classroom? Step in for a virtual tour! When you first drive up, you'll be greeted by clear and colorful signs directing you to the right door (the 88 Keys Piano shop and showroom is directly adjacent to our studio).
Once you enter the waiting room, you'll find chairs, a shelf to leave your shoes, a diaper changing table, a restroom, and hooks on the wall (inside the classroom) for your bag or purse. We want you and your little one to have every comfortable amenity available in our carefully designed, family-friendly facility.
Next you'll open the double glass doors and step into the heart of our studio: the classroom. A carpeted rug, colorfully painted walls, informative pictures and posters, and windows on both ends of the large, spacious room are all tailored to provide you the most pleasure and comfort possible. A row of cabinets against one wall stores the teacher's treasures to share with the class: boxes and bags of a variety of instruments, egg shakers, bells, balls, books, hoops, scarves, and other child-geared props for delightful music making.
Every corner of our studio is spotlessly cleaned every week and specially prepared before each class. We take great care into letting our families know the "neighborhood community feel" of being in a Kindermusik class!
So, we invite you and your child to enter our doors and make yourself at home. Relax, lean back, and have a great time making music with your little one!
One of our most frequently asked questions by new visitors is, "Is there anything I need to bring to class?"
But now you know our answer: "Just bring yourself!"