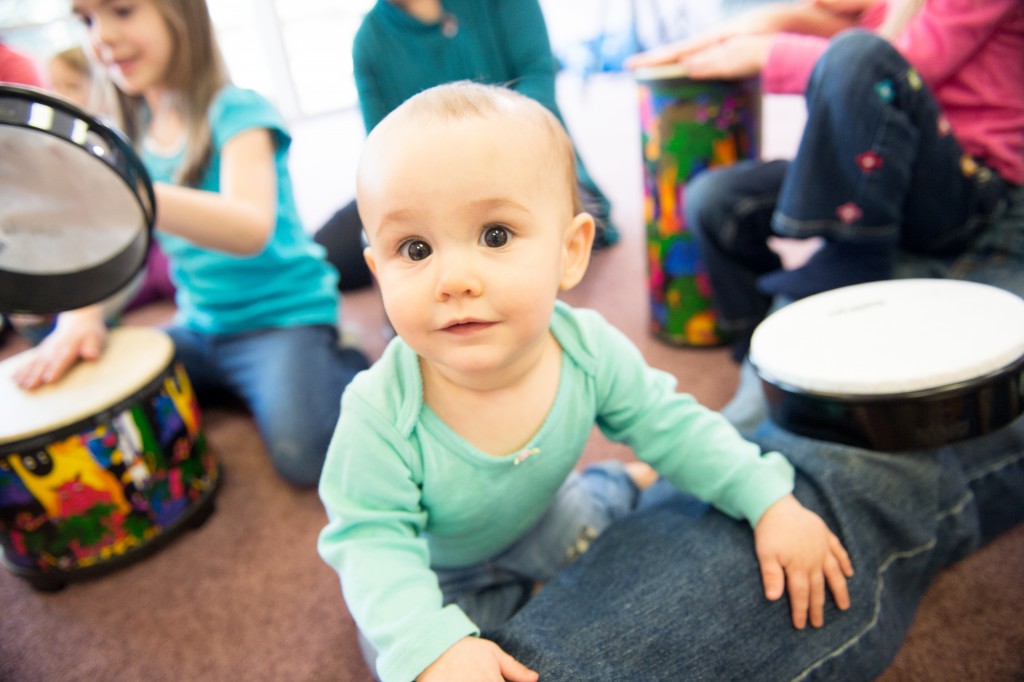 Our Approach
The vision of our studio is to give young children a solid, early foundation in music during the time of life when brain and body development is at its prime. We do this by giving you a delightful class experience that entire families can enjoy together.
Our Story
Our team first began teaching Kindermusik in 2002 in Savannah. Twelve years later, in 2014, we opened our own tailored studio, Kindermusik with 88 Keys Piano in Bloomingdale. Since our studio's grand opening, we have welcomed hundreds of music-loving families from Coastal Georgia through our doors.
Meet the Team
We're a family owned and operated studio. That's why our team finds it so easy to keep the community feel in every class . . . because, we truly are a family. And we're inviting you to join us.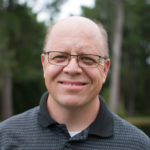 Jon Lindblom received his Kindermusik Educator's license in 2003. He helped Marina lay the foundation of their program from the ground up, growing from 6 families to 120 in less than 2 years. He holds a Bachelor's Degree in Trumpet Performance from the Eastman School of Music and is also a graduate of the Randy Potter School of Piano Technology. Jon is a full-time piano technician and fills his time tuning, servicing, rebuilding, moving, and selling pianos. [88keysga.com]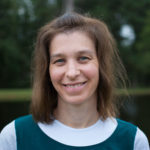 Marina Lindblom
Founder & Licensed Educator
Marina Lindblom received her Kindermusik Educator's License in 2002 and is now in her 16th year of teaching! Prior to this, Marina was a violinist with the Savannah Symphony, holding the positions of section violin, Principal Second violin, and Associate Concertmaster. She began teaching private music lessons when she was 16, and eventually went on to become a member of the educational division of the Savannah Symphony Orchestra for many years, conducting the "Chamber Strings Orchestra," comprised of young string players from around the Coastal Empire. Marina holds a Bachelor's Degree in Violin Performance from the Eastman School of Music and has also completed Master's work at Western Michigan University. Marina was awarded the "Maestro" Status by Kindermusik International in 2005, placing her program in the top 5% of all studios worldwide. She and her husband Jon are also the joyful parents of 9 children, ages 19 down to 3!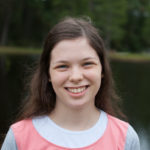 Libby Lindblom, age 18, is a Kindermusik graduate, having begun her studies in her parents' program at the age of 20 months. Libby currently handles all of the office, design, and marketing work for Kindermusik with 88 Keys Piano. Having played violin since she was 7 years old and piano since she was 10, Libby's latest interest is online acoustic guitar and banjo lessons at the ArtistWorks Academy of Bluegrass. She enjoys writing, photography, drawing, singing, and taking some of her many little brothers to class each week. She is excited to be training for her Kindermusik Educator's License and plans to begin teaching classes in summer or fall of 2018!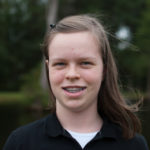 Lucy Lindblom, age 16, was just 3 months old when she started taking Kindermusik in her parents' classes! She now serves as our friendly janitor, from preparing the instruments before each class to spotlessly cleaning the studio multiple times a week. Lucy plays the violin, piano, and mandolin and has been blessed with perfect pitch. She also looks forward to getting her Kindermusik Educator's License in a few years!
100% Positive Google Reviews
We're committed to never giving anything less than a five-star family experience. Help us out by adding your honest, happy review to our studio.