February Playdates: Good Morning, Good Night!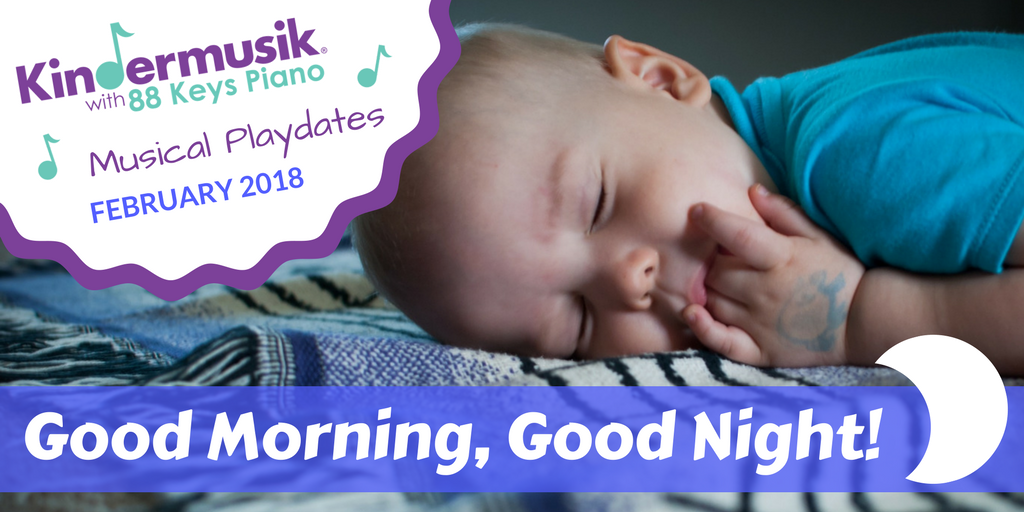 Rise and shine! It's morning! Let's wake up, hear the rooster, enjoy breakfast, and sing a morning song! Nighttime's coming soon, and then we'll watch the shining moon and twinkling stars, snuggle up on our pillow, and sing a bedtime lullaby. In Good Morning, Good Night!, we'll use music to celebrate those special bookends of your child's day. Get ready for some cozy cuddles and lively family fun!
Your child will get a Kindermusik instrument of their own to take home, as well as 10 Kindermusik songs and a $10 coupon for our weekly studio classes.
This playdate will be held three times, so feel free to enroll in one or more dates.
Saturday, 2/17/18 @10am
Thursday, 2/22/18 @10am
Saturday, 2/24/18 @10am
Playdates are open to children ages 0-7 and their caregivers. Cost is $15 for your first child, and just $5 each for siblings.
Spaces in each playdate are limited and tend to fill fast. Enroll now and save your family's spots!