Great things are going on in October!
Enter our Fall Giveaway by September 30th to win your child a FREE month in October! One winner (ages 0-7) will be randomly selected to get all of October for free! enter now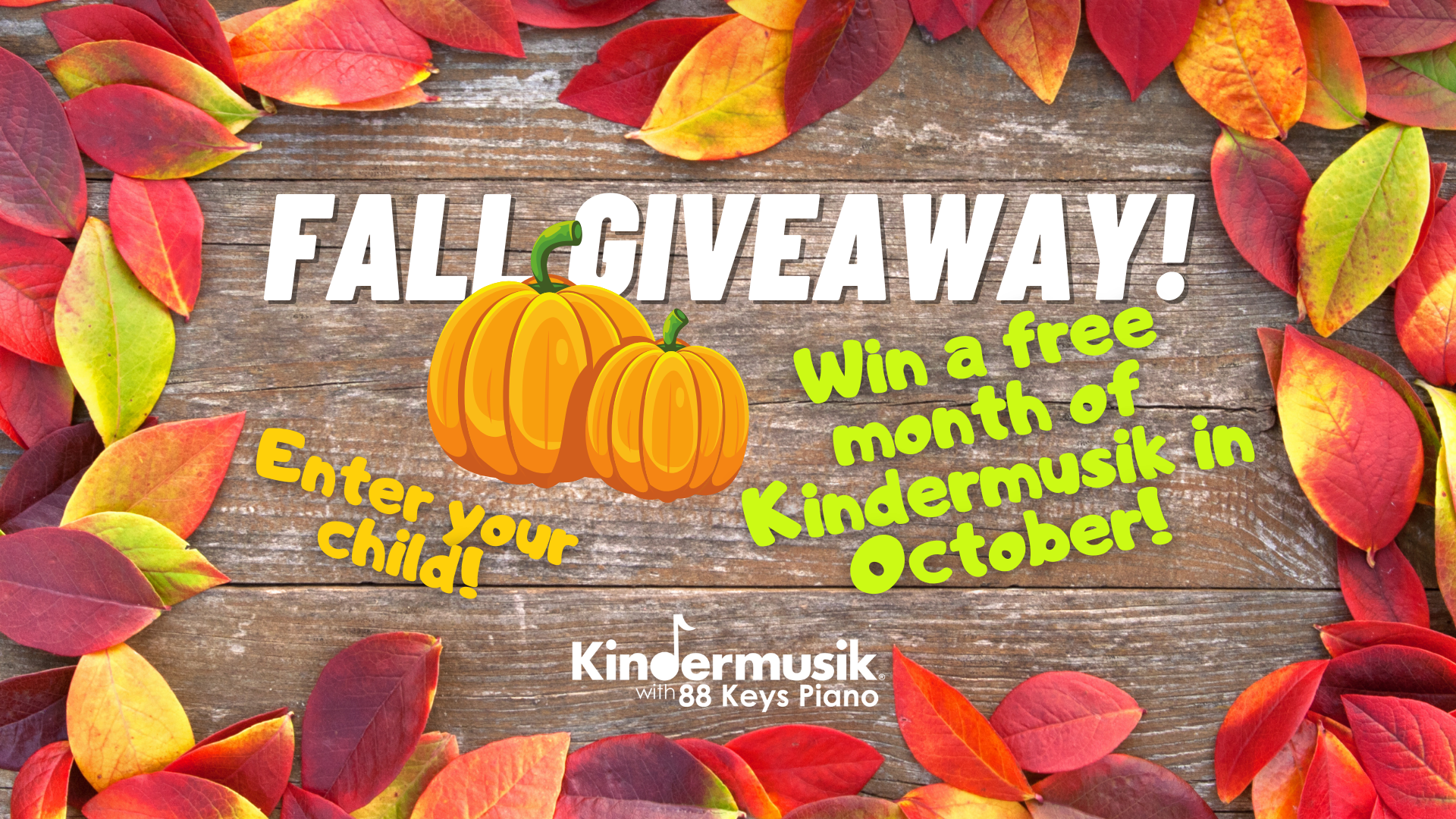 Grab your child a spot in our delightful, FALL-themed "Autumn Leaves" playdate on Saturday the 17th! Join us in the studio as we celebrate the cool air, colors, and charms of the coziest season of the year! And what better way to celebrate than through MUSIC? enroll now
Hope to see you soon!
Musically Yours,
The team at Kindermusik with
88 Keys Piano
info@kindermusikwith88keys.com
Text: 912-432-5885
Call: 912-988-5397