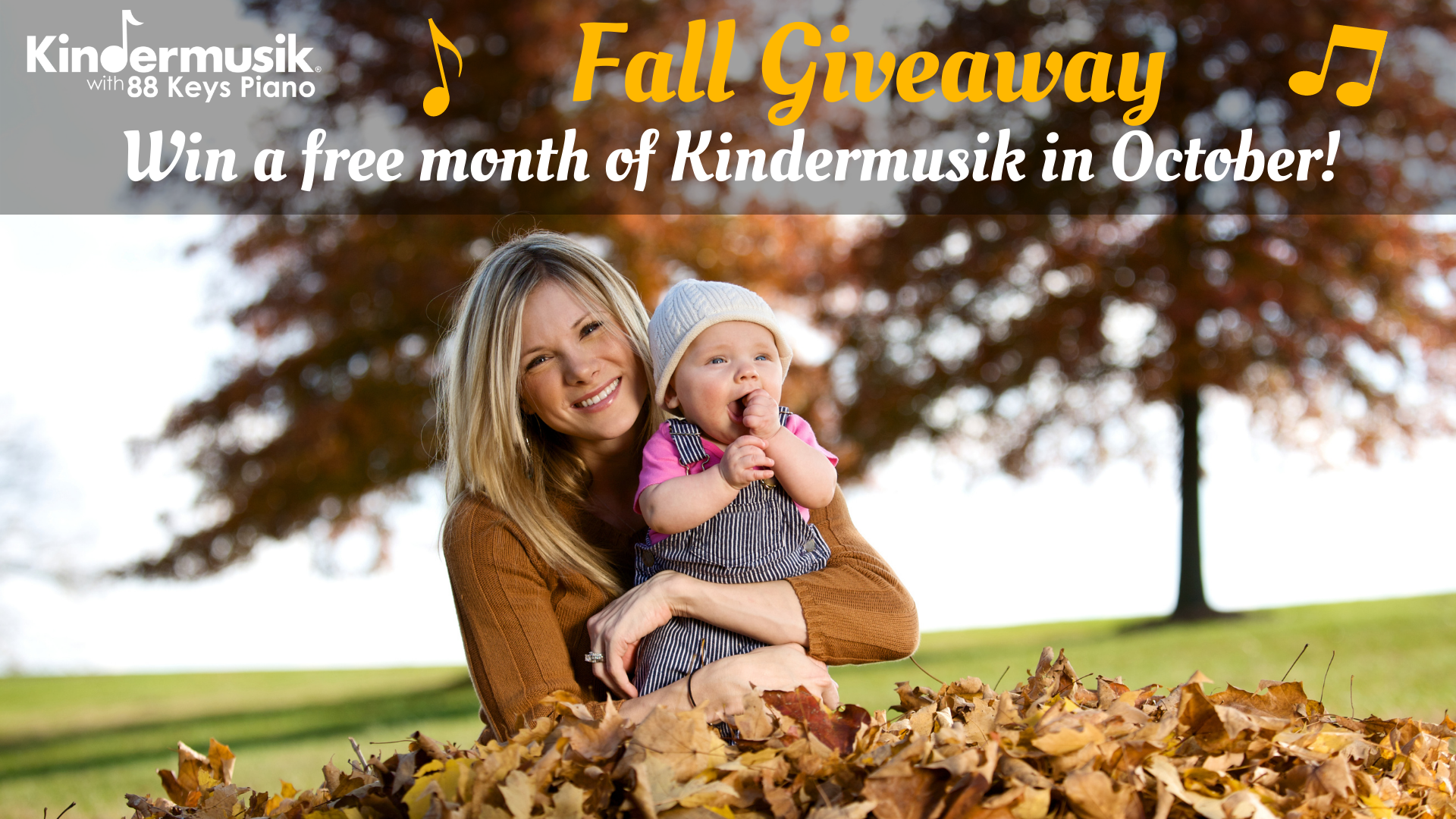 Enter your child to win a TOTALLY FREE month of Kindermusik in October 2021!
DEADLINE FOR ENTRIES IS SEPTEMBER 30TH!
Anyone may enter with a child aged 0-7 years! Limit of 1 child per family; only 1 entry permitted.
Winner must be available to attend on at least one of these days we offer classes. You choose the class of your choice and attend it once per week. Included in the prize is the digital online home materials that correspond with the month of classes. See our October class schedule below.
All classes will be held at our studio at 183 Deerfield Road West, Bloomingdale, GA 31302. Prize is for the month of October 2021 only, and cannot be redeemed for any other month.
One winner will be randomly selected and notified by text and/or email on September 30th, 2021!
CURRENT CLASS SCHEDULE: WINNER GETS TO CHOOSE ONE!
Note: Subject to Change.
Mondays at 10am: ages 0-7
Mondays at 4pm: ages 4-7
Tuesdays at 10am: ages 0-7
Tuesdays at 11am: ages 0-24 months
Wednesdays at 10am: ages 0-7