February Family Jam Night on the Schedule!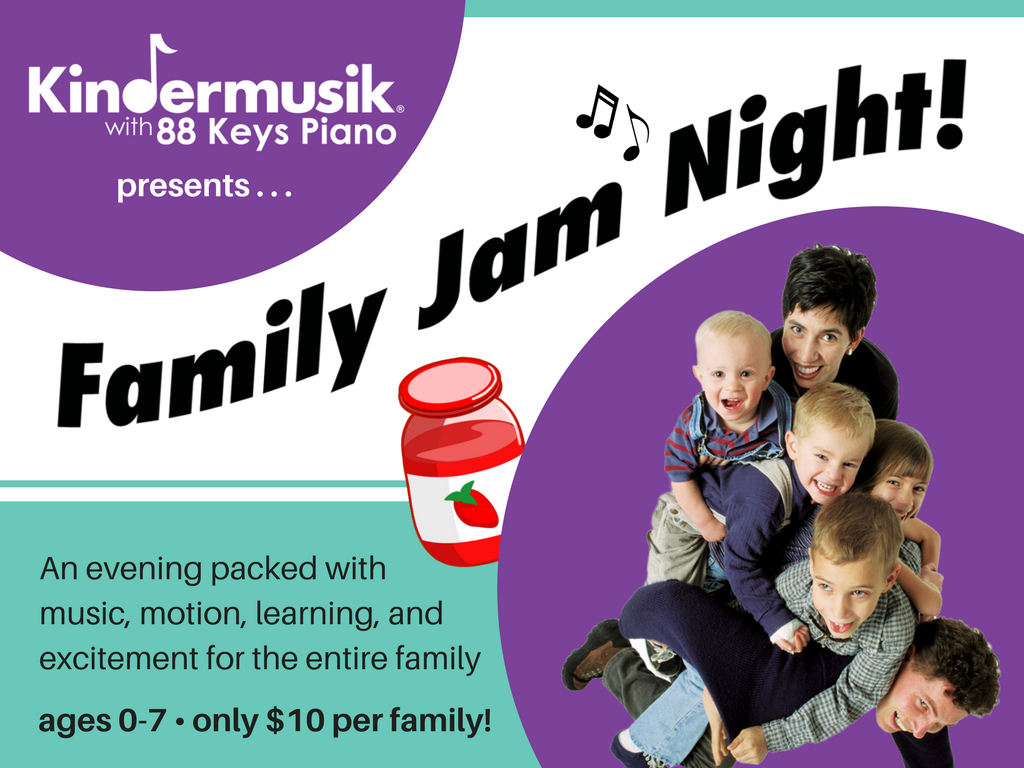 It's here! The next Family Jam Night: Saturday, February 10, 2018 @ 6:15 pm!
In this class, we're packing the music and magic of our weekly recurring classes into a one-time, energy-filled evening event for the whole family! Get ready to explore instrument playalongs, singing, dancing, lap bounces, movement, storytime, quiet time, and so much more in just 40 minutes of delightful family fun. Ages 0-7 invited!
The most special part about Family Jam Night is that it costs your entire family only $10, no matter how many children you have. Enroll now, as spaces are limited.​ We can't wait to make music with your family!
To enroll your family, just click here →
See you soon!