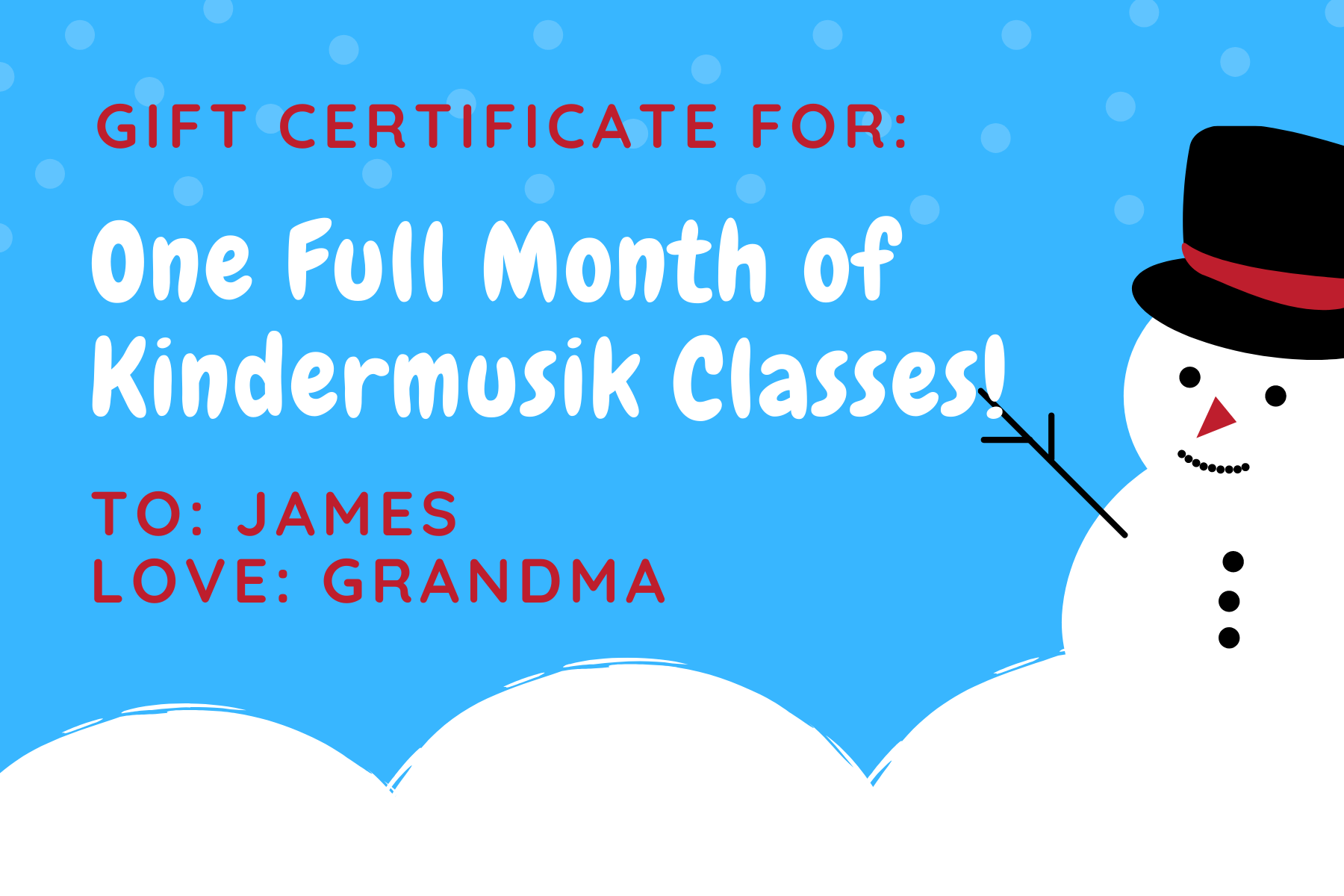 Give a gift that will last a lifetime: custom Kindermusik gift certificates now available!
Personalize your gift certificate!
You choose the classes, amount, and details! It's easy to give a timeless gift that will touch a child's life like nothing else can: THE GIFT OF MUSIC!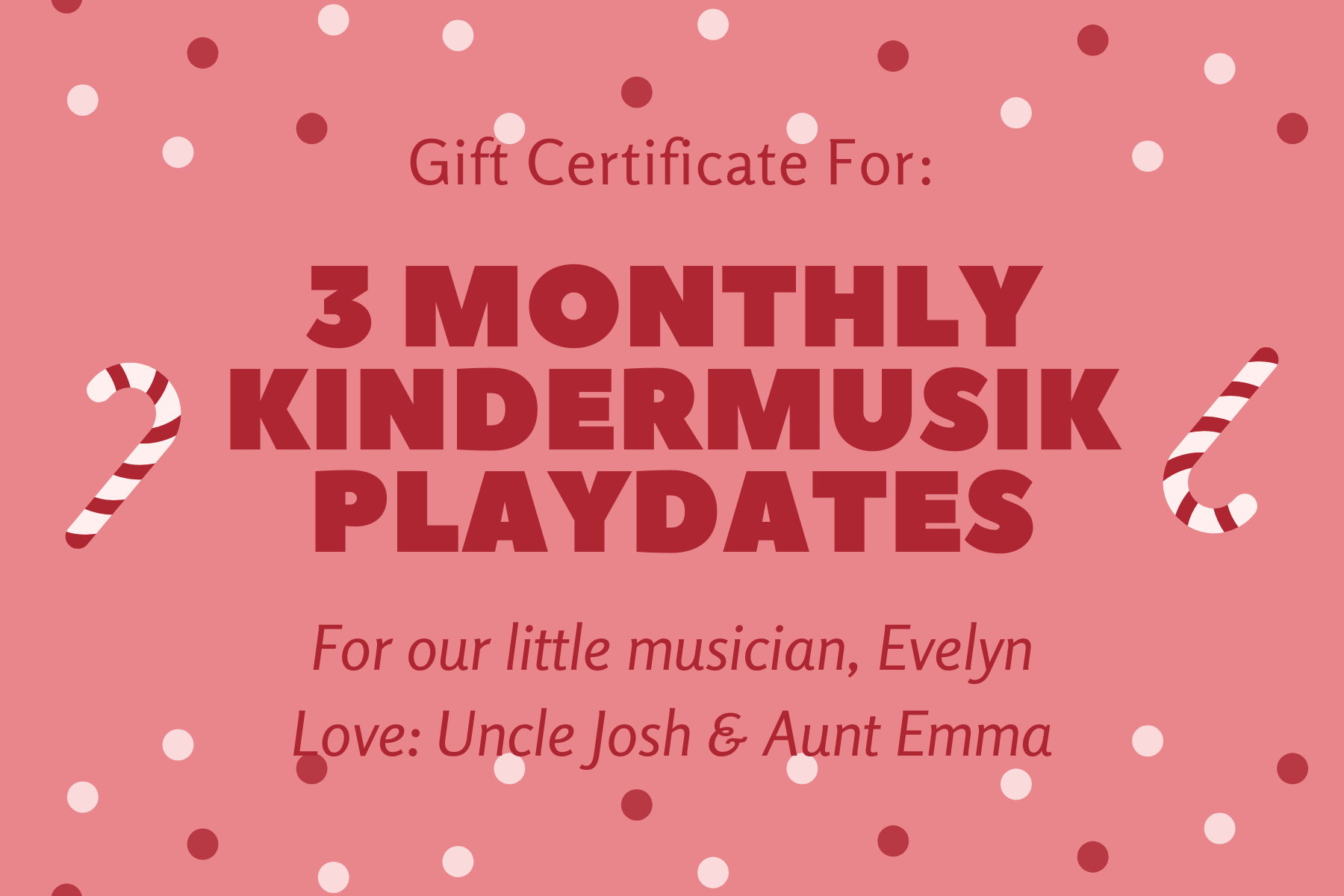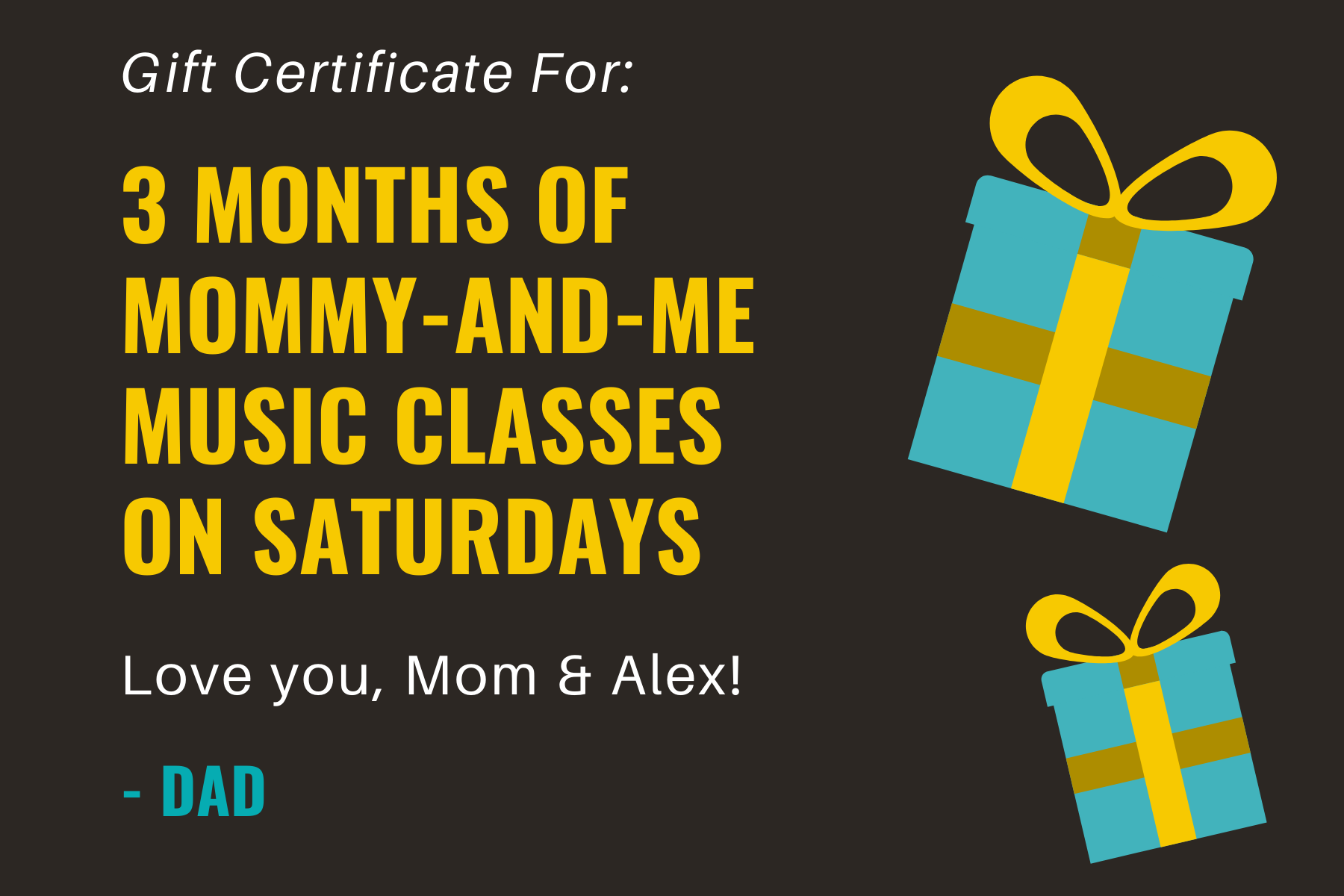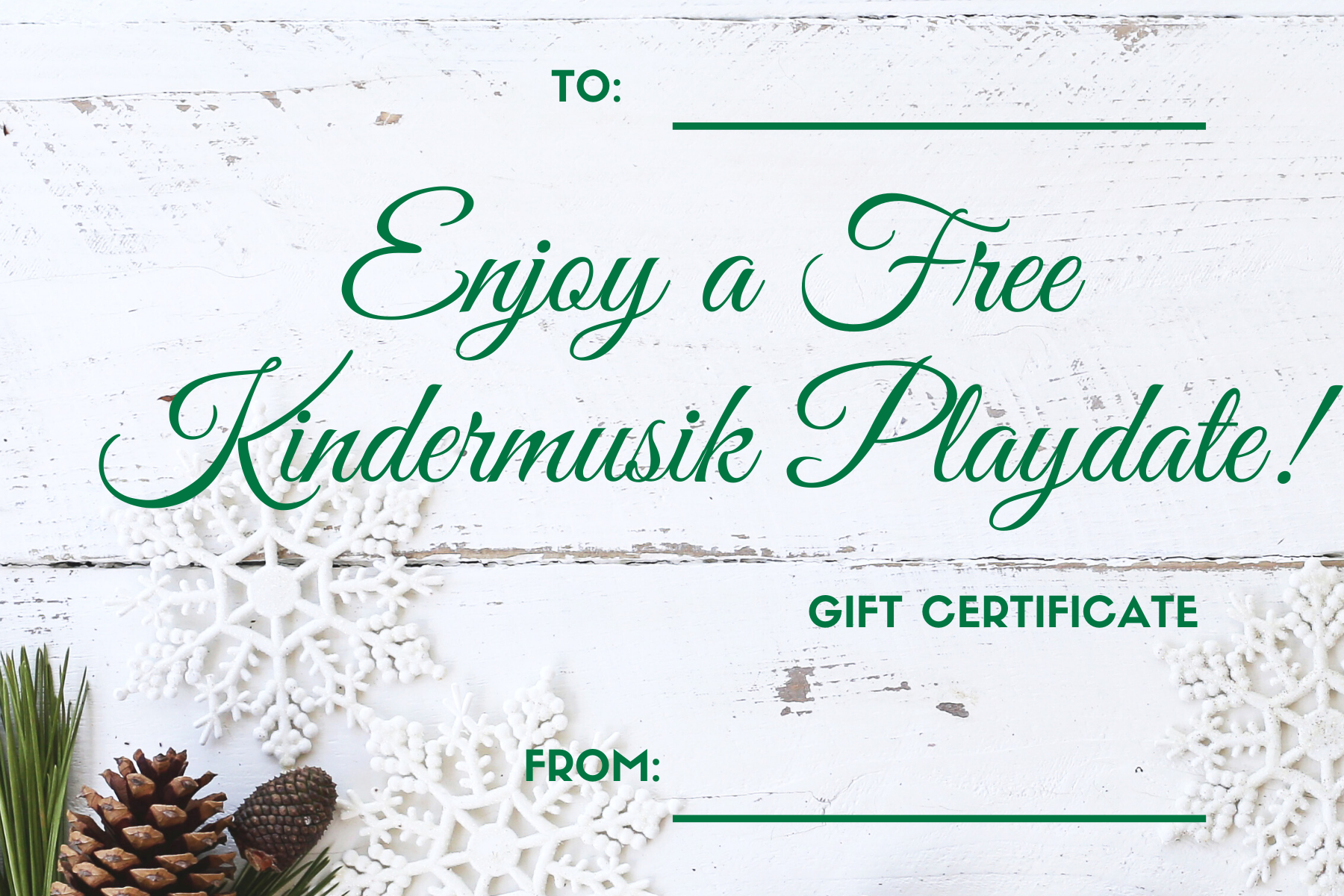 A Kindermusik Gift Certificate is the most meaningful and lasting gift you could give your favorite little music maker this season.
Personalizing your gift certificate is easy! First, choose how many classes you'd like to give. You can purchase a month of classes ($68 per month), a one-time playdate ($18), or multiple quantities of each... for example, 3 months of classes, 2 playdates, or 5 playdates. You can specify the exact class dates on your gift certificate, or leave it open for whenever the family is able to come. You can even choose the colors and design of the gift certificate! It's as customized as you want to make it!
Once you provide us with all the details, we'll email you an invoice, which you can pay online. Then we'll email you a PDF file of your personalized gift certificate. You can print this out or present it digitally - it's up to you!
To purchase your customized gift certificate, email info@kindermusikwith88keys.com today.