Jingle all the way: it's December playdate week!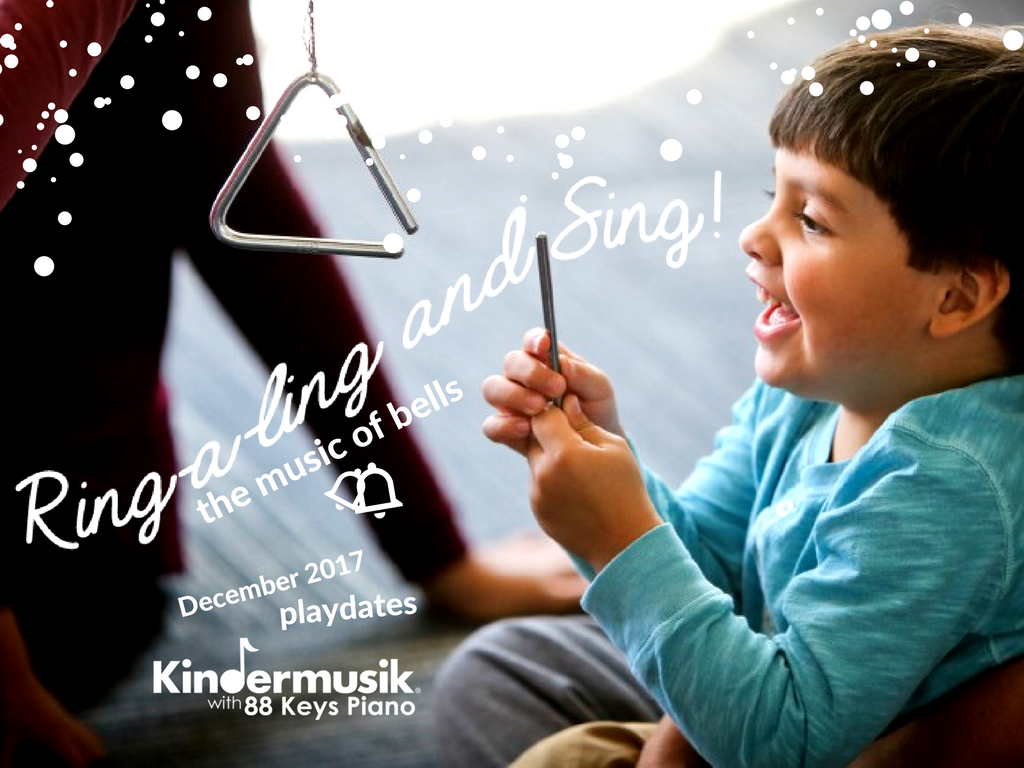 Hello everyone,
It's December playdate week!
We'll be meeting Wednesday and Saturday mornings @10 am for the delightful music of bells! Sleigh bells, cow bells, church bells, bike bells, and bells of joy are ringing everywhere, and we're getting the studio ready for some delightful, musical family time in the cozy indoors!
Remember, our December playdate theme is Ring-a-ling and Sing! – so the whole class is centered around the music of bells, including a cute and special instrument for your child to take home. Make plans to join us by reserving your 0-7-year-old a spot ASAP!
By the way: remember to enter our winter giveaway for a chance to win free January Kindermusik!
Brrrrrr … bundle up and we'll see you in a few days!
Musically yours,
The team at 88 Keys Piano
kindermusikwith88keys.com