March Playdates: Under the Rainbow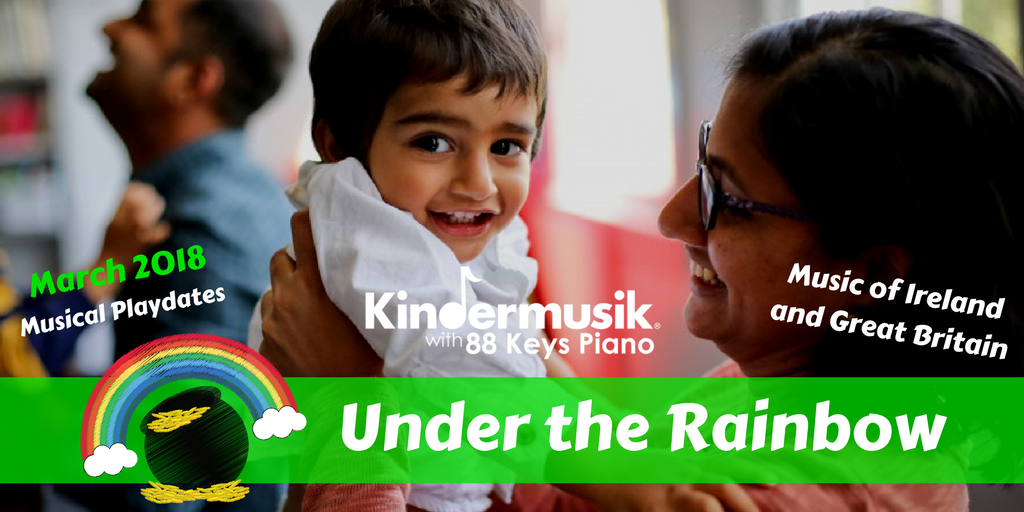 Calling all Celtic music lovers! Join us this month for our musical playdates featuring the music of the British and Irish. We'll move to the rhythm of drums, enjoy the sounds of the bagpipes, harp, and flute, and kick up our heels for a lively reel. If you're looking for joyful, family-centered, one-of-a-kind music immersion for your little one, meet us Under the Rainbow for a pot full of fun!
Your child will get a Kindermusik instrument of their own to take home, as well as 10 Kindermusik songs and a $10 coupon for our weekly studio classes.
This playdate will be held three times, so feel free to enroll in one or more dates:
Saturday, March 17, 2018 @ 10 am
Wednesday, March 21, 2018 @ 10 am
Saturday, March 24, 2018 @ 10 am
Playdates are open to children ages 0-7 and their caregivers. Cost is $15 for your first child, and just $5 each for siblings.
Spaces in each playdate are limited and tend to fill fast. Enroll now and save your family's spots!