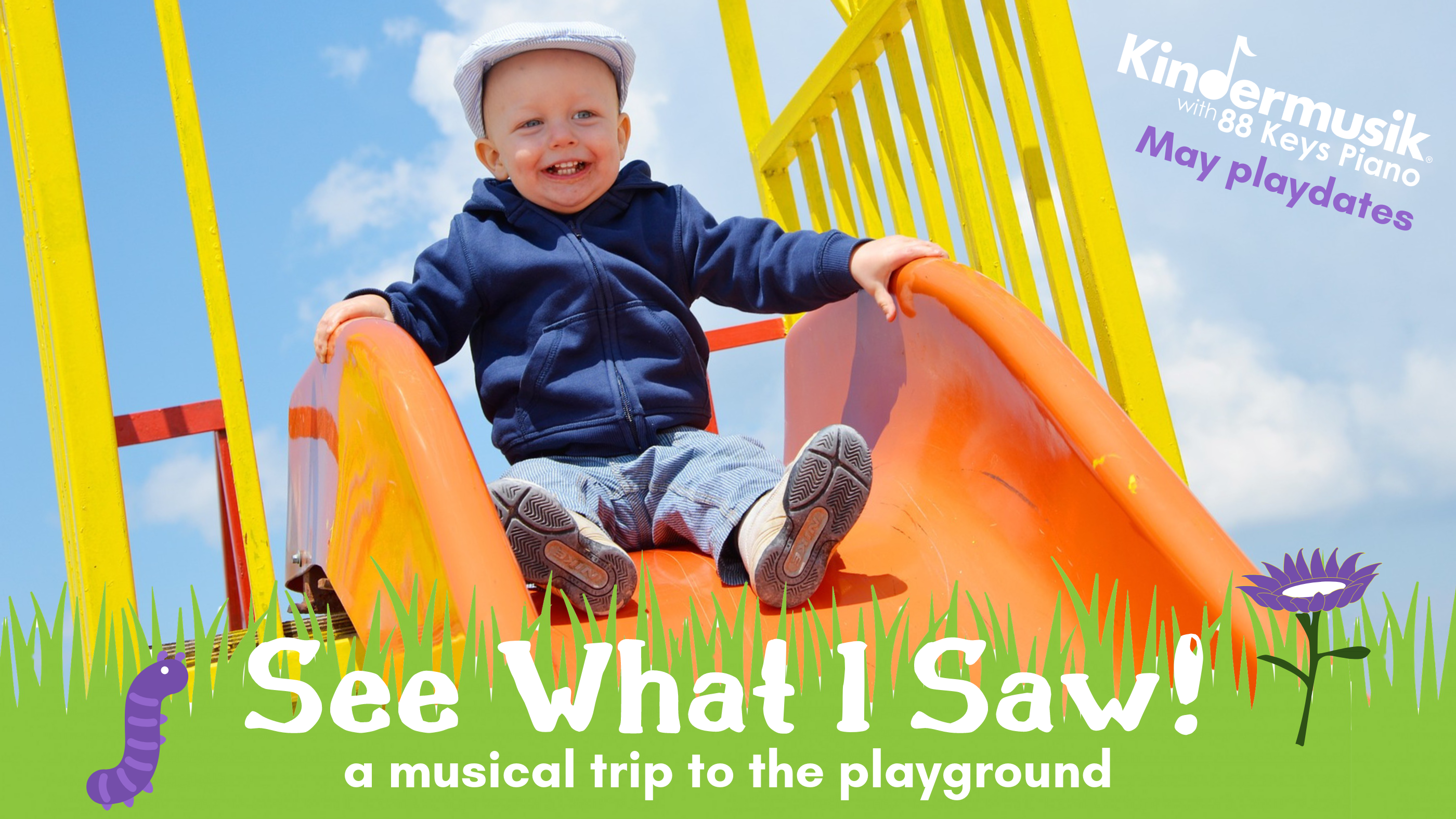 May Playdates: "See What I Saw!"
A musical visit to the playground
Welcome to our May musical playdates: See What I Saw! We're taking a musical visit to the playground, where we'll take our imaginations on a wild, zippy, flying, bouncy ride! Up the ladder, down the slide, and always through music - we'll be exploring one of the biggest highlights of your child's world! There'll be friendships to discover, laughter to share, memories to be made, and giggles galore... so get ready to join us at the Kindermusik Park!
You and your child will get...
A 40-minute class packed with learning, love, and laughter

A Kindermusik instrument related to the theme

10 digitally downloadable Kindermusik songs of YOUR choice!

A $10 coupon for our weekly studio classes
Our May playdates will be held three times, so feel free to enroll in one or more dates. Playdates are open to children ages 0-7 and their caregivers! Spaces in each playdate are limited and tend to fill fast, particularly the weekend dates, so hurry to enroll now and save your family's spots!
Cost: $18 for first child; $10 each for siblings
Ages newborn to 7 years; multiple adult caregivers welcome!
Dates and Times:
Saturday, May 18, 2019 at 10am - FULL/CLOSED
Wednesday, May 22, 2019 at 10am - FULL/CLOSED
Saturday, May 25, 2019 at 10am - FULL/CLOSED
Our May playdates have been taken down. June playdates will be open for enrollment shortly! Check back soon!