Great news for all music loving families!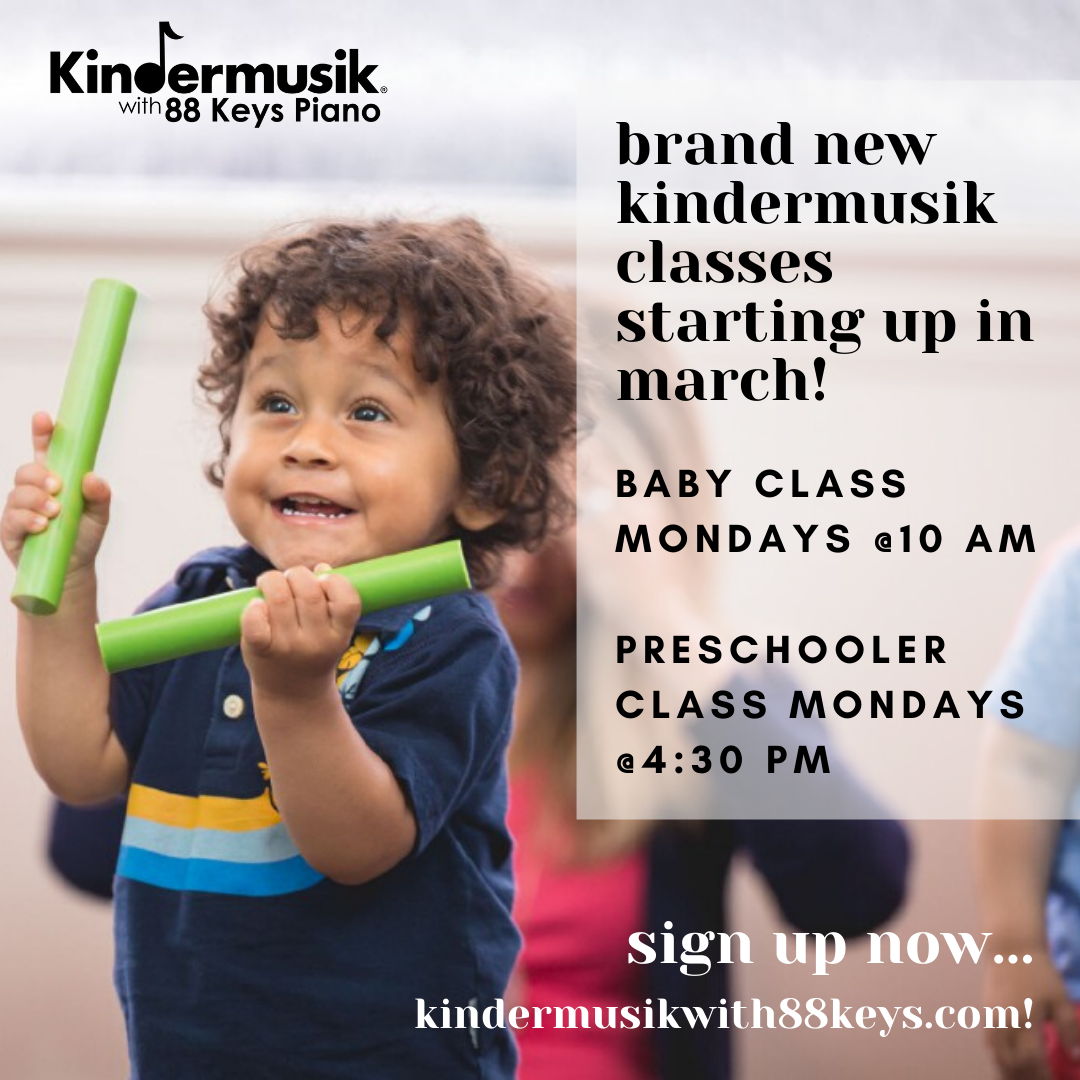 In March 2020, we will be adding TWO new weekly classes to our program! The first one will be a second Cuddle & Bounce baby class for ages 0-24 months. This class will meet Mondays at 10am! (Our Monday 10:30 family class will shift to 11am.)
And, coming Monday afternoons at 4:00pm, we're bringing in our first-ever BIG CHILDREN class for ages 4-7! Geared toward preschoolers and kindergartners, this class will teach more advanced musical concepts such as note reading, studying musical styles and composers, and music vocabulary … still in the fun, playful style our Kindermusik children are used to! This class will be the perfect bridge between our baby/toddler classes and private music lessons! Called Move & Groove, our new preschooler class will be available as a drop-off OR parent-and-me together. It's up to you!
Spaces are limited in every class. Reserve your spot today in one of our new classes!
Musically yours,
The team at Kindermusik with 88 Keys