Cute, creative, lovable, musical! Can you guess?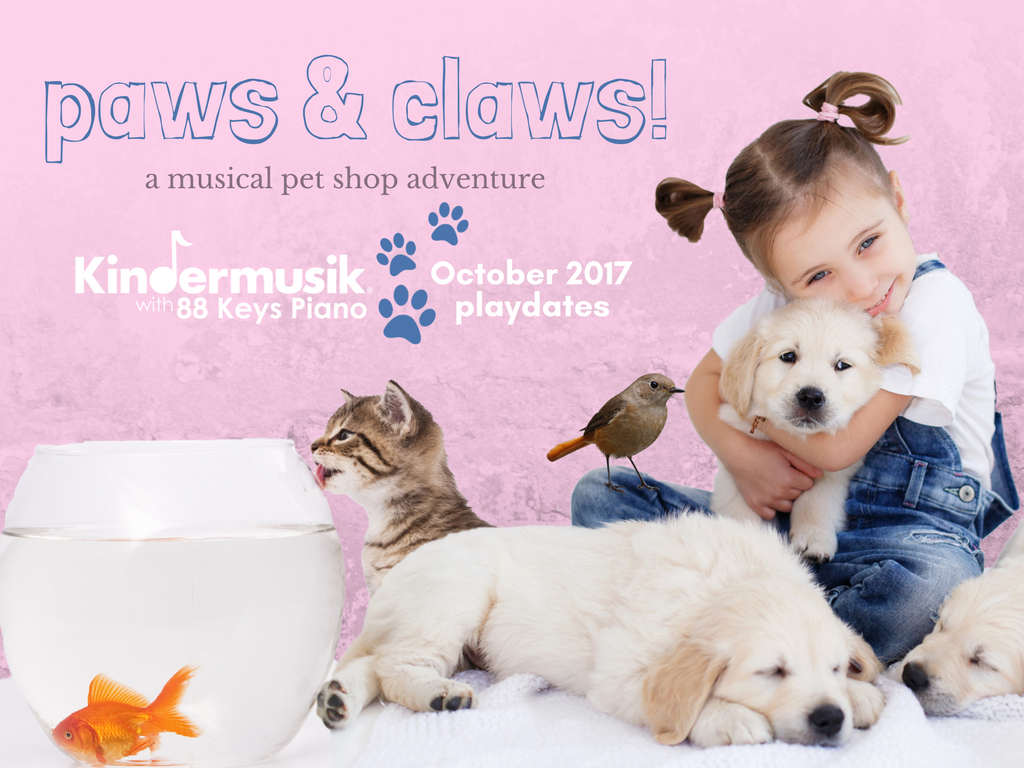 What's your little one's favorite animal? How about a favorite stuffed friend or pet?
Our playdate theme for October is sure to strike a tender chord with animal-lovers of all ages. Cuddle up for Paws and Claws! We're taking an imaginary trip to the Kindermusik pet shop, where we'll make friends with dogs, cats, birds, fish, and you just never know what else! There's nothing like music to help us express our affection for those lovable animals in our lives. ​Children are invited to bring their favorite stuffed animal along to class!
What's more: Your child will take home an instrument, 10 songs, and a $10 coupon for our weekly studio classes!
This playdate will be held three times, so just pick the date that you prefer:
Saturday, October 21, @10 am
Thursday, October 26, @10 am
Saturday, October 28, @10 am
Playdates are open to children ages 0-7 and their caregivers. Cost is $15 for your first child, and just $5 each for siblings.
Spaces in each playdate are limited and tend to fill fast, so enroll now and save your family's spots!
See you soon in class!