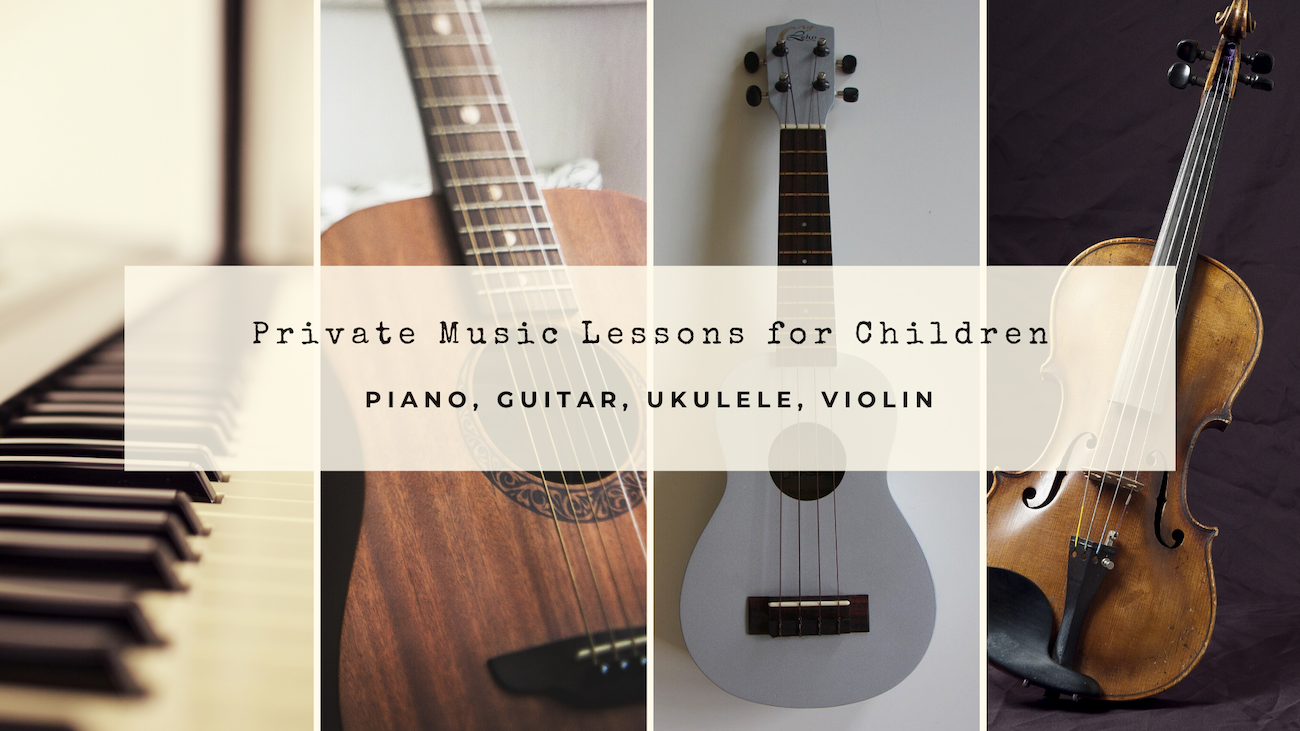 88 Keys Piano offers beginner Piano, Violin, Guitar, and Ukulele lessons at our studio. Join anytime!
We currently have limited spaces available for beginning children ages 6+; contact us if you're interested!
We recommend private lessons for children over age 6, and Kindermusik classes for children under age 6. Kindermusik graduates make the best private lesson students, as they already have a strong foundation of music, rhythm, and the attention span required to excel in private music lessons! If your child is under 6, click here to join a Kindermusik class!
Piano, Violin, Guitar, and Ukulele lessons include the following curriculum:  
Music Instruction

Technical Exercises

Ear Training

Theory

Sight Reading

Rhythmic Training

Fun, Motivating Lessons with Weekly Prizes

Twice-a-Year Recitals
Payments are as follows:  
30-min lesson: $17.50
60-min lesson: $35.00
Click here to discuss Piano, Violin, Guitar, or Ukulele lessons for your child! →
You can also email info@kindermusikwith88keys.com, or text 912-432-5885.