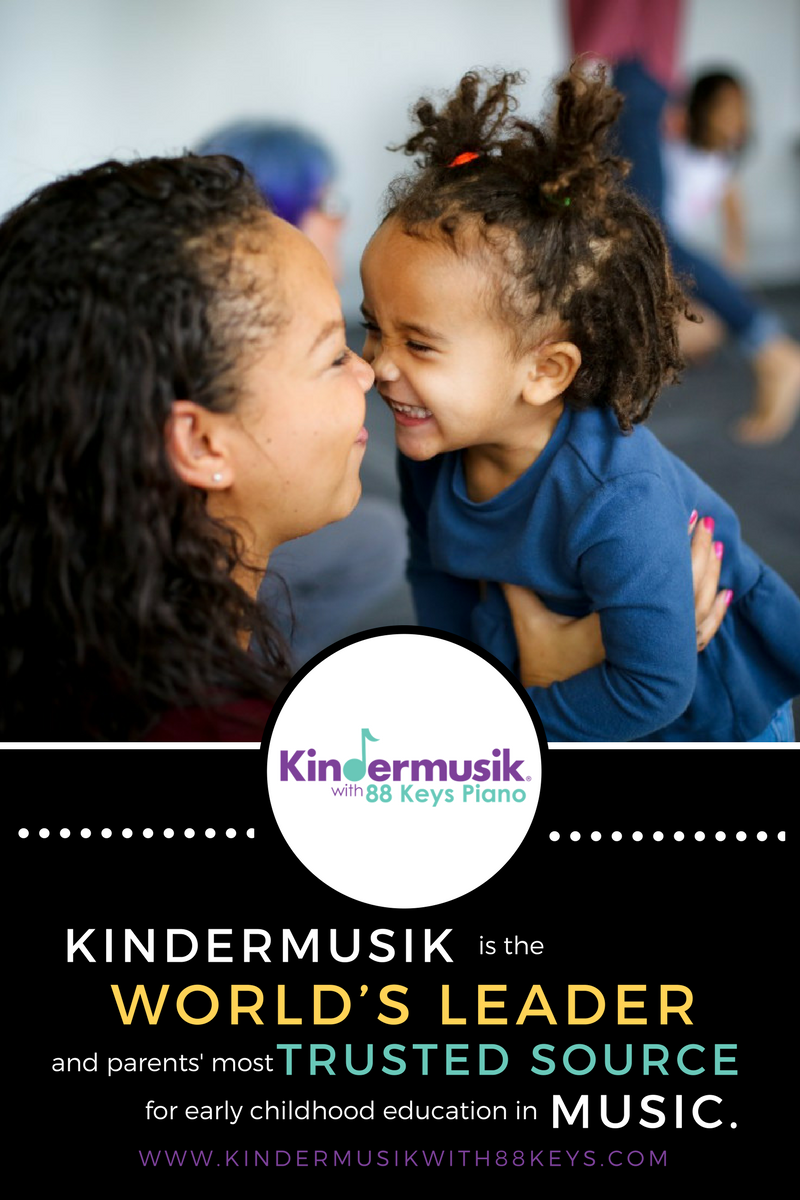 Your baby instantly falls asleep when you sing while rocking him.
As soon as you turn on the music, your toddler starts dancing and clapping.
Your preschooler is showing an intelligent curiosity about musical instruments.
You're beginning to wonder, "Is it too early for private lessons? What can I be doing to foster this amazing interest in my child?"
One-on-one private lessons are the long-term goal of many parents. Before age seven, however, the proven best way to nurture musical talent in children is in a group environment. The benefits to this method for little ones are astounding! While your child's attention span, social confidence, self-awareness, and listening skills are still developing, group classes offer all the learning and structure of more advanced private lessons, only broken down into a playful "fun time" much easier for growing minds to grasp.
For nearly two decades, Kindermusik with 88 Keys has been unfolding this foundational musical truth to young families in coastal Georgia. Our classes start at birth and continue up to age seven, offering something for your child at every age and stage.
The success of this early learning method stands proven. Private music teachers all over the area tell us that our Kindermusik graduates are the best students to teach because they have a solid, grounded musical education.
But don't just take our word for it. Seeing is believing, right? Come to a class and experience it for yourself. Join the movement and fall in love with this fast-spreading musical experience!
~ The team at Kindermusik with 88 Keys Piano